Company Reviews
See what our Happy Customers have to say...
"Installers arrived on time. They were courteous and completed work promptly. Area inside and out was kept clean. We have used this company for other jobs and have been very satisfied."
"My wife and I shopped several different companies at the home and garden show and received estimates from them all. When the representative arrived he was understanding we had other estimates to get and did not pressure us to "sign now". He went over the house inside and out and was concerned with the appearance of the final product. He really wanted our house to look good.
Of the five estimates we received he definitely seemed the most knowledgeable. When we notified him we were accepting his offer we got another visit from him to go over everything to make sure all work was understood.
The window guy showed up promptly with his assistant and got the entire house done in 1 day. The windows look great and there are no leaks.
They only missed one minor thing, they covered up the water meter transmitter. It was fixed the next day. The crew was friendly and did a great job. Our home is much cooler with the better windows plus we do not have to deal with leaks when it rains anymore. We financed the project and the bill was not submitted to the finance company until we were satisfied with the work.
This company did proper follow-ups, fantastic work, on time and delivered great customer service. I would definitely use this company again and I would gladly recommend them to others"
"We were most impressed with the overall process. Everything went well and exactly how it should have been. I have already passed their information along to others. Everyone stood out
and they all did really well."
"They helped negotiate reimbursements from the insurance company, ordered the windows for us. His men were on time, behaved professionally and in a timely manner and left the house neat and clean."
"They were friendly and honest. They had good working relationship. They just did very good quality work. They were fully insured. I had no concerns at all."
"Bid process was very thorough and was explained clearly.  A nice man came by before the work began so he could familiarize himself with the project.  The owner was very involved and checked in regularly to answer any questions and to check on the progress.  Extremely hard working (and easy to work with) installers.  When we needed to call the office, the people were great to work with.  We were told each day when work was scheduled to be done, and we appreciate that attention to detail."
"I was very satisfied with the speed of the job, they came and got it done. They did have a struggle with one of our very large windows but were able to finish it to my complete satisfaction. I would like to recognize the project manager for his exceptional service."
"They did not fall short.
They did a great job.
I was most satisfied with their professionalism, that they were on time, they were very knowledgeable, and they did a great job.
I would like to recognize the gentleman who first came over to our house and laid out the plan. The two gentleman that did the installation did a great job too."
"They were professional, courteous, on time and on budget."
"The workers showed up on time every day and were extremely competent and friendly. My wife, daughter, and myself were sifting through all the "stuff" that had accumulated over the years while the gentlemen were trying to work on the shed. I am sure that we got in their way on occasion, but they never acted like we were bothering them. This is the second time we have used this company for work on our house, and I have been extremely happy with their work on both occasions. I would not hesitate to recommend them to everybody."
"The workmanship for the windows was excellent. I feel that I am receiving a quality
installation with quality products. We have loved working with the owner on estimates as he is fair, honest, and timely in his responses.
The few minor issues we have had with our two
separate jobs have been quickly and easily handled.
We have recommended Window Depot to multiple friends and neighbors and they have all stated the same feedback as well. We plan to continue working with them."
"The customer service level of communication was great! The attention to detail by the installers and by customer service was outstanding! They both gave 100%."
"They said what they were going to do and they did it. I would recommend them."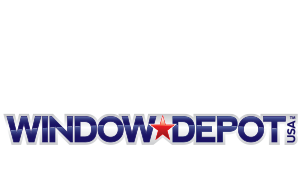 Promotional Financing available through Synchrony Financial. Pre-Apply for Great Rates.
18994 Route 4
Carlinville, IL 62626
(833) 224-4364
We serve the following counties in Illinois: Calhoun, Cass, Christian, De Witt, Greene, Jersey, Logan, Macon, Macoupin, Menard, Montgomery, Morgan, Piatt, and Sangamon.
An independently owned & operated licensee of the Window Depot USA network.